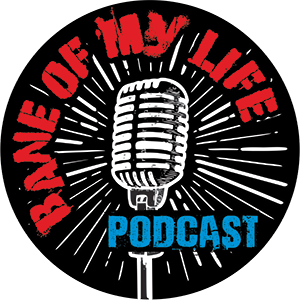 Published: 27/06/2019
A Bane of My Life foray to Nice n Sleazy 2019, Morecambe.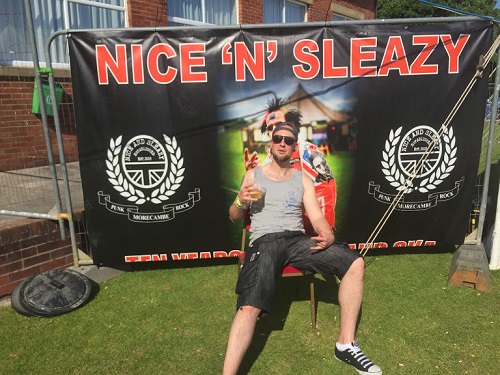 First up this isn't a review about the bands. The bands kicked ass. I didn't see them all, in fact probably very few. But they wouldn't have been there in the first place if they lacked the capacity to kick ass. You shouldn't need me to tell you what Dirt Box Disco can do with a packed room on a Saturday night.
Nope this Sleazy love story dates back 12 years. Bands are (mainly) transient over those kind of periods, they come and go. Something else is responsible for the siren song of Morecambe dashing me on its rocks time and time again. From the moment The Kirkz had first come, seen and conquered in heady 2007, the pact was made.
So if the music is useful but not of primary importance, what next can be the secret sauce? Location? Considering the amount of times that i've visited Morecambe, i've seen surprisingly little of it. The festival site itself has always had enough going on for my liking. Maybe that's uncultured of me. It's arguable how much culture would be waiting for me on a little further into town. I'll steer clear of too much social commentary, after all, i plan to go back.
The Trimpell Club itself, which hosts the extravaganza is a fine structure. Perhaps rather ambitious in describing each end as "wings". It's compactness, along with the immediately adjacent camping area, are all party responsible for condensing and concentrating the Sleazy magic.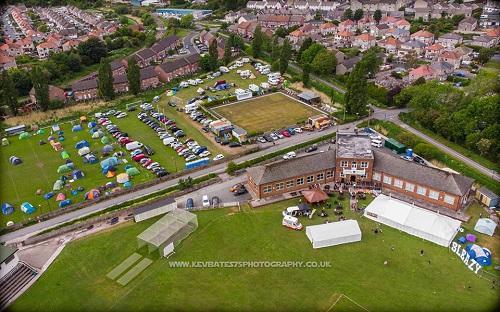 And that Sleazy magic is the people. The goddam people that are Nice N Sleazy. The irresistible ingredient that you can throw into nearly most other scenarios on earth and be guaranteed a good time. A menagerie of characters and if there's something Bane of My Life podcast is committed to, it's "characters"
Underpinning the whole operation is the Harrison family who themselves are character enough. Lord knows they've handled well us being handfuls over the years. The whole shindig is directed in their own image. This doesn't mean sitting it out on the sidelines either. A blurry glance at Facebook the morning after the first night tells me that Sam's night was still going on the beach at 07 am. This was confirmed when i bumped into her too few hours later. Sterling stuff. The core of the Sleazy Crew has stayed the same throughout the entire 15 years. That's not just passing interest, that's dedication and crucially, participation. Not much has changed except maybe the fact that Claret Phil didn't offer his usually violent greeting to the groin this year. It wasn't mourned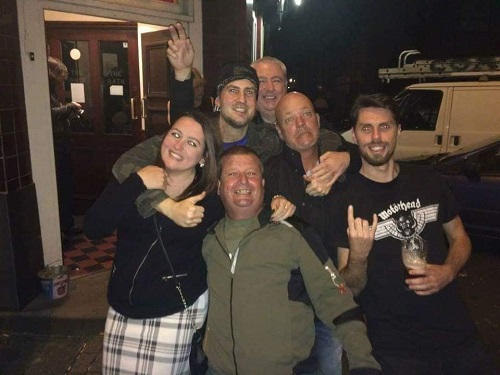 I've met some absolute meddlers here over the years. True giants of the meddler genre. In fact, the evidence seems overwhelming now that these people are all attracted by the same intoxicating essence as me. Not simply a music festival, it's a playground. I'm thinking of Paul Carter as I write this, as I often do. A man who's appearance on BoML, whilst grindingly inevitable, is delayed whilst he continues his punk troubadour impression of David Carradine in Kung Fu
Scotland has a lot to answer for…..
A true enough statement to stand alone but very relevant in this case. They're all over the show The Scots. Amongst my favourite being Hibs Man. More times than i can remember i've shacked up with him and his Hearts of Midlothian loving mates, trying to keep a straight face during some sort of Scottish Cup Final. It's never planned, it always kinda just happens. I've never thought to ask him name, it didn't seem important during 'bouts of pissing ourselves. There is literally, always next year.
Led by Big Neil of Bastard Face and the crew, The North East represents itself. Whether it represents itself well is a different matter but i'm unbelievably proud that i could now visit nearly every major conurbation in the region and insult them using the slang of their nearest and bitterest rivals. Priceless.
The Millers. There should already been thousands of column inches devoted to the Millers. Reems and reems of paper. Mr Miller, Miller and Little Miller. Typically they launch sporadic gig raiding parties from St Helens followed by a nice 3-in-a-car sleep. Except for the mighty Sleazy where they show sufficient deference to take a weeks run-up. The Kirkz were out with them the week before at The Liverpool Punk Rock All-Dayer 2 which was the start of 7 consecutive nights out. They reached Morecambe by the Weds. I'm not wholly convinced they're not still there.
It's a blur of faces but they're all united in a palpable buzz of being there. Never more so than when a passable Elvis Impersonator brings the absolute house down in the bar on the last afternoon. The interaction between the acts and the crowd is something else. After all this is only place we've played where people have gone to the trouble of making a series of banners to let us know their thoughts during the course of the gig.
I can't just shout out everyone that makes Sleazy so quality, year after year after year. Then this would just be a list. A long list. It's not necessary either, after all, this is just one person's testimony. Everyone else would have different legends to recognise. A lot of people settle for calling the place like one big family and i can see that. I'm not over prone to the sentimentality but i do love to stretch a metaphor. They may not be the best behaved wedding guests….. but what a fucking wake it would be.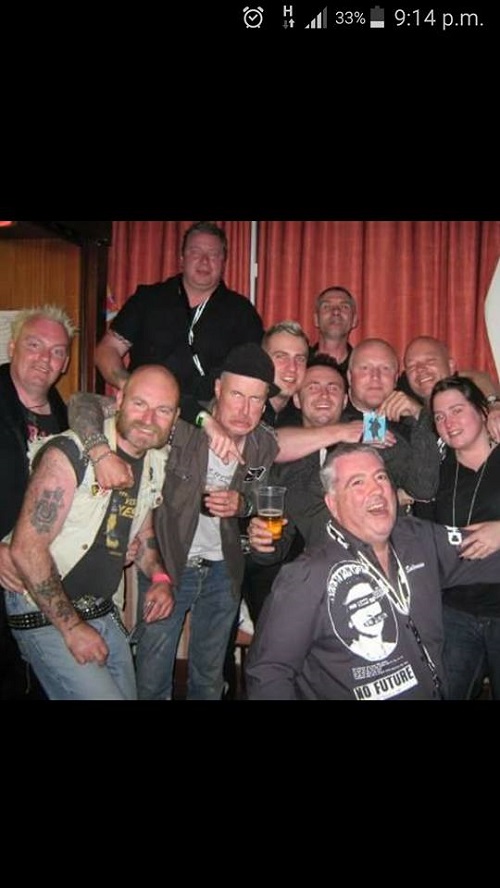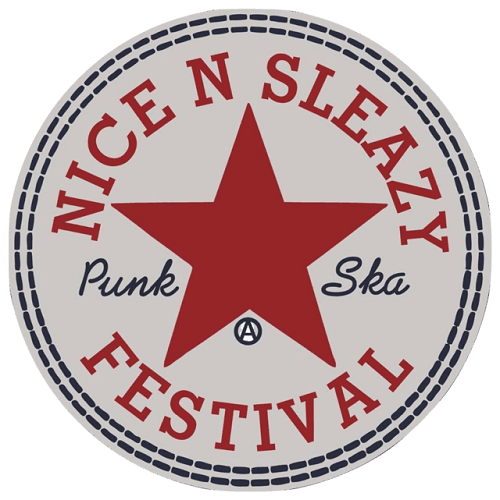 ---