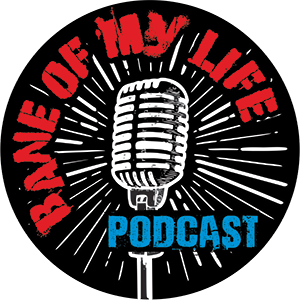 Published: 17/08/2020
EP 20. Russ, AKA SPUNK VOLCANO -(Dirt Box Disco, SV & The Eruptions) The Master of Jizzaster
There's an amusing event, harkened back to during this podcast,which resulted in me elbow deep, fishing around in the combined filth of tens of people.
Rich in both excrement and metaphor, a desperate fish into a dark chasm of filth, seeking to find a precious nugget in a world of shit.
Enter Dirt Box Disco, a jewel in the crown, a light in dark places. 10 years ago they quickly started putting the rest of the competition in the shade. A thundering carnival of fun and rock n roll.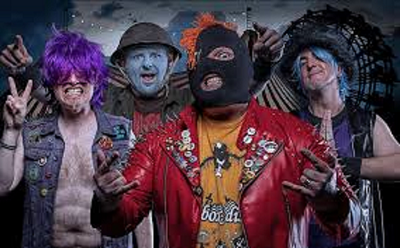 I had the pleasure of seeing them in the sort of early spit and sawdust pub shows that get any band misty eyed when harking back. DBD's big sound had the roof tiles rattling in these places and it was clear enough they couldn't be contained for long.
Now a Dirt Box show is a deservedly packed affair, with the connection between band and crowd operating on a rapturous, quasi-spiritual level.
The key elements to this in my mind are twofold:
A free-flowing tap of bona fide hits. Ones that demand the participation of several hundred throats.

An infectious spark of mischief. Brought about by a band operating right on the edge of the sweet spot between chaos and good order.
Both of these can be traced directly back to my Episode 20 guest, Russ, AKA Spunk Volcano.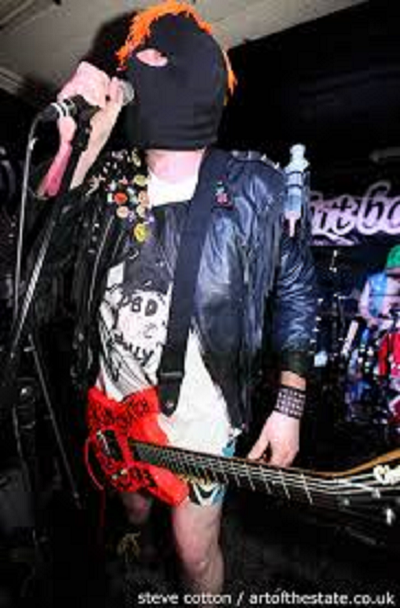 Even prior to the recent departure of original frontman, Weab, Russ was an irresistible focal point. A huge spikey shouting thing, as he describes himself, will do that. Now he's front and centre, a natural, hand in glove, succession. This new phase is ushered in by 2020's album, "TV Sex Show" which this episide is riddled with tunes from. Much has been written about this record elsewhere so i will simply echo, this is a proper collection of rock n roll songs.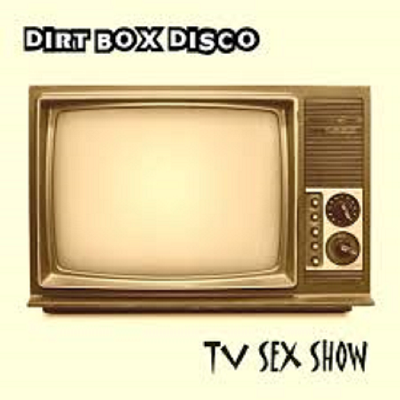 One of the main things that flabbergasts me about Russ is the seemingly inexhaustible hit tank than he siphons from. The songwriter for Eight (EIGHT!) DBD & Four SV and The Eruptions albums to date. As he mentions, he wrote twice as many songs as needed for the new record alone. However, with a creative process that involves getting hammered the night before, I think we can all see the appeal.
DBD have released TV Sex Show but sadly are unable to tour it at present due to "you know what". SV and The Eruptions are just casually sitting on a new album, recorded and ready to drop whenever they see fit. That, my friends, is productivity.
I hope you enjoy this episode as much as I did making it. As well as here you can find it on iTunes, Spotify, Stitcher, Soundcloud and a growing list of random places too. Once listening is complete i would instruct you to make haste to the following destinations:
https://www.facebook.com/BOMLPOD/
https://www.facebook.com/thekirkz/
Tunes in order:
Unstoppable - Dirt Box Disco
Insomniac - Dirt Box Disco
Football in The Sun - Spunk Volcano & The Eruptions.
Count of Monte Cristo - Dirt Box Disco
Peepshow - Dirt Box Disco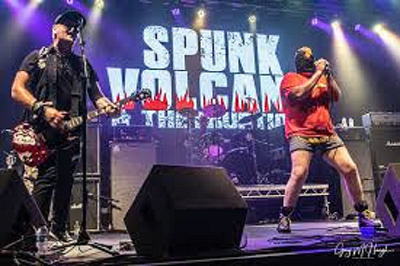 ---