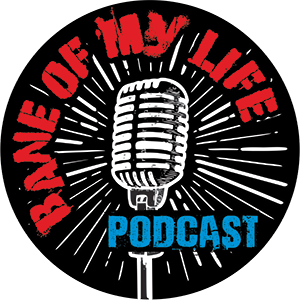 Published: 28/09/2020
Album reviews: Strike Anywhere, "Nightmares of The West", Jimmy Eat World, "Surviving", Pardon Us, "Seamless"
Bane of My Life brings you a couple of easily digested, musical appetisers for new-ish releases haunting the BoML phonograph. Two from the BaneLord himself and to my delight, a 3rd from Chris Mundie of Kicked in The Teeth / The Salty Dog Northwich fame.
Strike Anywhere
"Nightmares of The West"
TL;DR - A once elemental force can still get a bit gusty.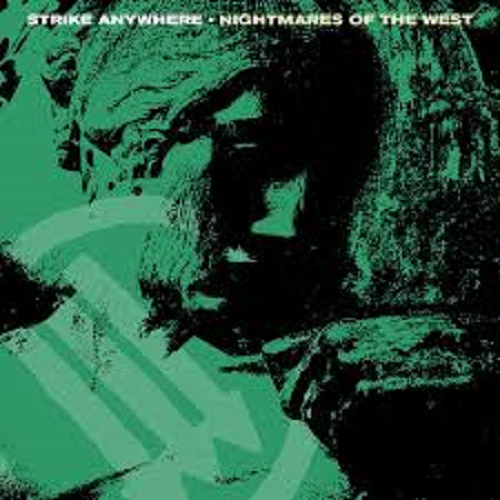 Strap in, a few wheelie bins are going to get displaced. Maybe some garden furniture tossed around, but wholesale destruction is off the menu.
Strike Anywhere strike again after a respectable 11 year studio absence, serving up "Nightmares of The West". An extremely palatable 20 mins of Strike Anywhere-lite punk.
Writing coruscating, classic firebrands of records like 2003's "Exit English" or 2001's "Change is a Sound" should never count against you. Yet here we are, with the nagging knowledge that this is perfectly good but not the great we've witnessed before.
At 20 mins of running time, these 7 songs have been played around the houses, but have still to form some proper definition between them. Put another way, there's no clear standout if you were 3 mins out from a destination and had time for one more song
Yet the previous 4 paragraphs aside, I've no beef with this. In fact, even a slightly diluted Strike Anywhere wipes the floor with most of the competition. There's bombast aplenty even without the knockout punches
Pick of the tracks: At a push, "Frontier Glitch".
Jimmy Eat World
"Surviving"
TL;DR Jimmy's best collection of songs since they started putting out average ones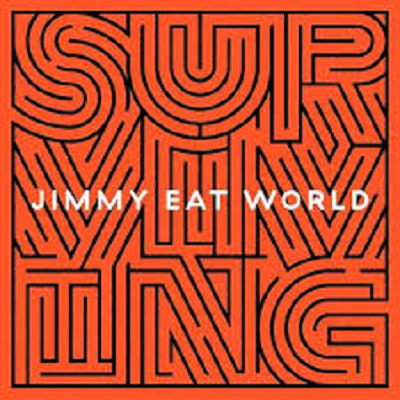 I'm going to make the unusual comparison of Jimmy Eat World to Rancid. To immediately qualify this, both used to be scions for consistency of output. Rancid's back to back Holy Trinity of ...Wolves, Life Won't Wait and 2000, Jimmy hitting their own faultless run of Bleed American, Futures (2004) & Chase this Light (2009)
Well guess what schmucks, nothing lasts forever and hearts get broken. Mine in the case of Rancid with some of what they churned out over the last 10 years. Jimmy never sat on the same sort of pedestal but "Damage", saw some of the magic start to fade.
Whilst not a full Rocky-style redemption, Surviving immediately announces as a return to form. Opening with the title track, underpinned by a simple but trademark vocal hook, straightaway there's a kernel that we're back in business.
This optimism is bolstered further by "Criminal Energy" featuring a bit immediacy, edge and punch (relatively speaking). It doesn't quite tap into the darker energy or vindictiveness even, that underpins many of their finest moments (see "Get it Faster") but we have baby steps on the road to recovery.
It's a classically well balanced record with a decent mix of styles, big chorus ("One Million") and more avant guard efforts. Enticing on first listen and more rewarding for perseverance afterwards.
It's good to have an Old Friend back and as for Rancid, well there's still time yet…
Pick of the tracks: "Surviving"
Pardon Us
"Seamless"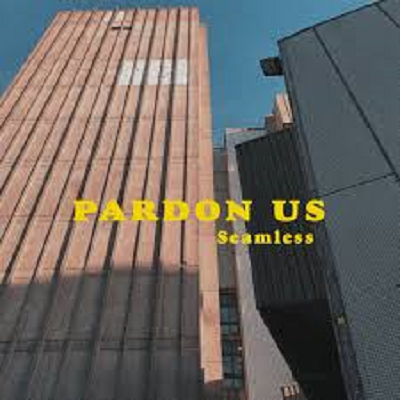 For those that don't know Pardon Us are a three piece punk band from Liverpool made up of Morgan, Alex and Gabby. There's a sound (to me at least) that a lot of the Liverpool punk bands have that is really unique to that city, it's hard to put a finger on it, possibly its the phrasing, I don't know, but I like it and it's ever present with Pardon Us, perhaps because the constituent members have passed through the ranks of those other bands over the years, maybe it's in the DNA, anyway it's a good thing.
I've always liked a tune, a chorus and a well written melody, PU have all of this in droves, but they also have that punch that is missing from a lot of bands that occupy the poppier end of the spectrum, this comes from some proper powerhouse drumming and tasteful basslines, that sound effortless, really give depth to the songs, it all locks in to give you a rock solid rhythm section. This consistency lets the guitar and vocal shine, whether it's thoughtful single string stuff, chugging down stokes or just rocking out it works. Morgan's vocal delivery is pretty urgent, there's a conviction there that is missing in a lot of bands I see, makes you think that he means every word.
As I've got a bit older it's taken me a lot longer to get songs in my head, a bit snow blind maybe having spent a long time doing band stuff, but there's songs on here that are stone cold anthems 'Laugh it Up' is a massive hook nice use of Screeching Weasel type keys, 'Still Needs Singing' wallops home what we should all be thinking, 'Little Demons' is just great 'Here and Now' another banger, in fact give it a bit of time I reckon I'd be able to sing along to the whole record, not that anyone would want that.
For frame a of reference they have what some people may call the Lookout Sound, to me anyway, I'm sure if Larry Livermore was still in the game he would have snapped them up on sight, as I mentioned earlier though there's something definitely British sounding, there's elements of Snuff, Leif Ericsson and of course the Scouse contingent of Flamingo 50, Down and Outs, Tokyo Adventures even for people who were at college the same time as me, there's even bits that remind me of the poppier end of The Wildhearts, that might just be me though.
If you like well written melodic punk rock, go and buy this, it's really good.
Chris Mundie
---