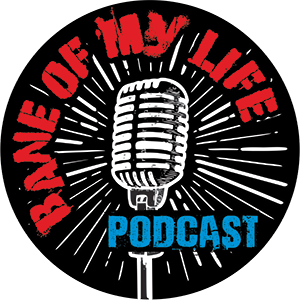 Published: 08/10/2019
A night out in Stockport....A Risk Worth Taking??
Pressure Drop Studio's Stockport
20/09/2019
Worth Taking / Hummer / Well Done You / Kicked in the Teeth.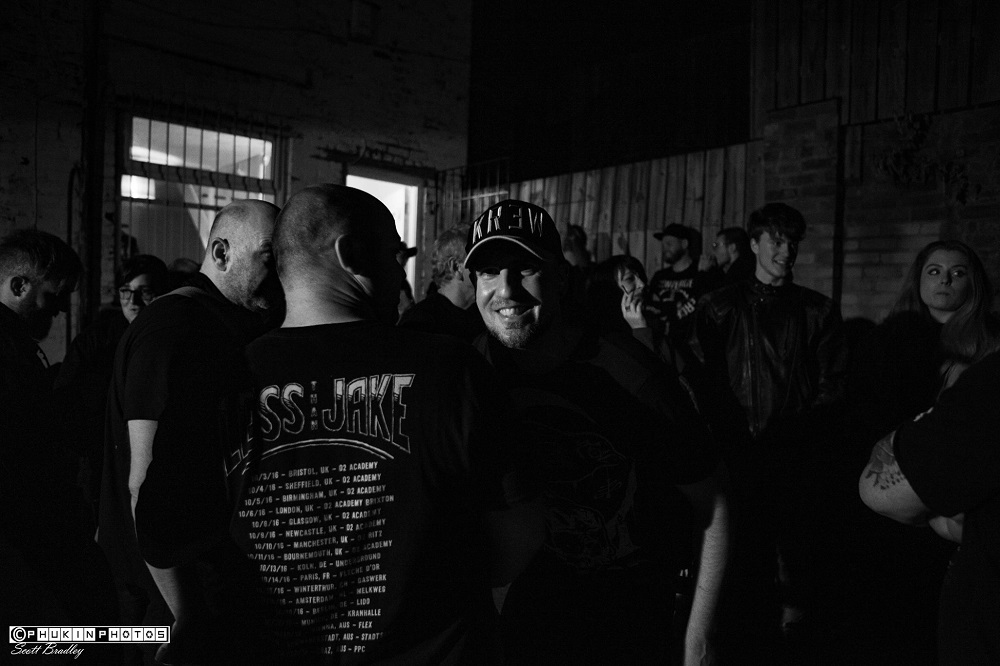 Much like cult 1979 film, "The Warriors",
i'm tooling up for a Friday night in Stockport. Ready to take down the arrayed forces of Higher Hillgate in my quest across the town. However, In a stunning development, it looks like the insidious form of gentrification has even made it as far as Hat town. Discarding my bat-with-a-rusty-nail-in-it, it seemed the stiffest challenge i'd face that night was Pressure Drop Studio's admirable "No Dickhead" policy.
For those that need to catch up, Pressure Drop is a recording and practicing studio in the heart of Stockport. Situated above a Merch printing business (Merch Merch), it's a one stop shop for credible bands. Even more so now since they have started throwing a series of quality, Bring-your-own-booze gigs there.
A few extra bottles, from my very ambitious supermarket sweep, were bunged the way of Will Farley for services rendered. Then the night began in earnest.
The room upstairs was gratifyingly heaving, the first band having a lot to answer for this. Kicked In The Teeth had been hawking around an event called "Party Train" on Facey B for a good week or so before. A cursory glance at this had me assuming they'd landed some sort of Blue Chip gig at Northwich Train Station. The truth made plenty more sense and instead they were inciting their hometown crowd to board public transport and make for the Mills of Stockport. Clearly heeded, the room was buzzing from the off. Bundie had quipped earlier that the lesson from previous bands was encouraging people to come and watch. Such commitment to betterment now including taking punters away from your own (The Salty Dog) bar.
Kicked in The Teeth were quality. I'd asked them to play the generational, "Banestock" gig in Macc next year without having seen them. Small details. However, I'm now sitting very pretty and safe in the knowledge that by next June, coming to Macc will be a big step down for them. KITT delivered Punk that was hard edged, throaty with some big punchy chorus's. That's really just ticks all down the report card. They're a newish band but not wet behind the ears when it comes to gigging experience. This was immediate top tier stuff.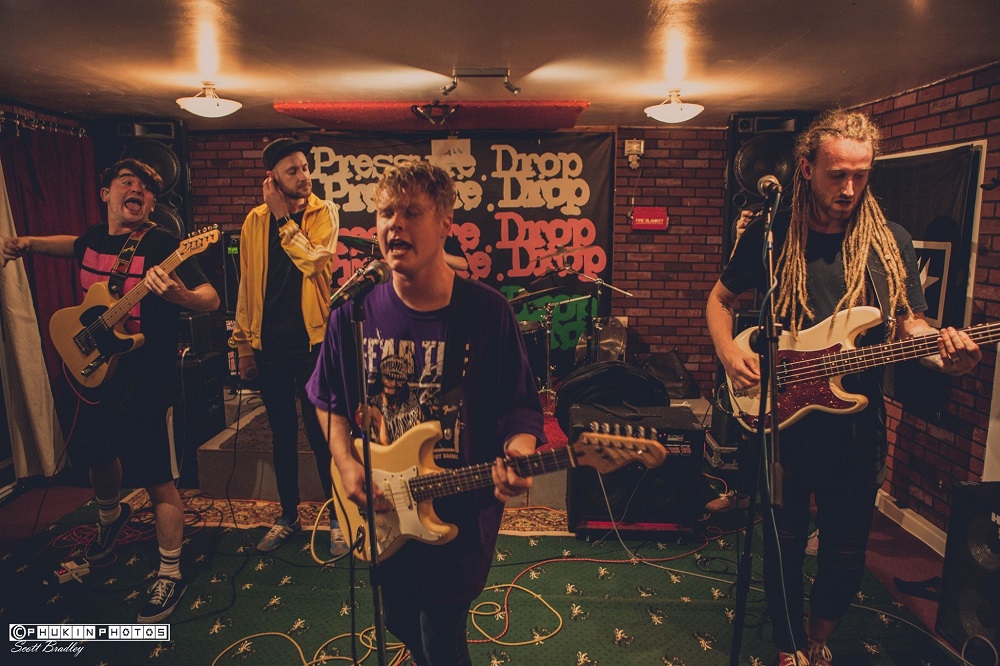 Following on was Well Done You who went on to give us 40 minutes of absolute sass. When i'm saying i haven't heard of a band before, it doesn't carry much water 'cos i'm hardly an encyclopedia of this stuff. If this was their 1st or 1000th gig, the main take-away was they have that rare ability to fully own the time that they're on stage, to make it their show irrespective of what took place before or is due after. Second take-away was that they had a second singer dressed like a rapper but doing angelic harmonies. Turns out since that their next show a few days later was the The Ritz in Manchester opening for Less Than Jake and Goldfinger. No point in saying watch this space then.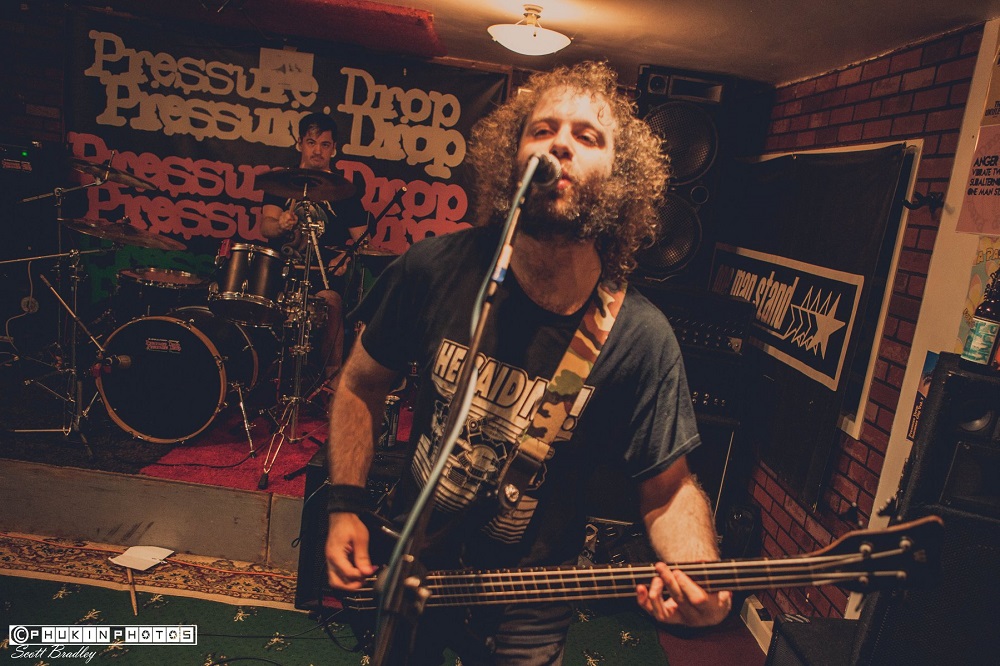 Hummer were already buoyed by two exciting developments, drummer Cainey's shiny new car and singer / Bassist Will's easing himself back into drinking after nearly 12 months off. Buzzing for you Will, I knew you'd see the light. Hummer are currently recording again and treated us to some new stuff as well as what I consider bona fide classics off the Budweiser and Butter EP. I'm struck everytime i hear it by how much they employ actual song writing, it's like listening to a real band. With such decent source material, live, they do everything they should with it. It's delivered faster, punchier but with all the harmonies nailed. I'm sure the music industry doesn't work like this anymore but one day Hummer could just be heard by the right person and they'd be off. With no more time to talk to the likes of me.
And then we come to what should have been the cherry on top, Worth Taking from San Francisco. They were slap bang in the middle of a UK tour put together by Horn & Hoof but for me, the bungee line tethered in Macc snapped back via the last train from Stockport. As tempting as me making something fanciful up is here's some pics and vid links instead. Looking at the very healthy numbers they've been posting on social media it looks like plenty of people have already made their minds up in the positive.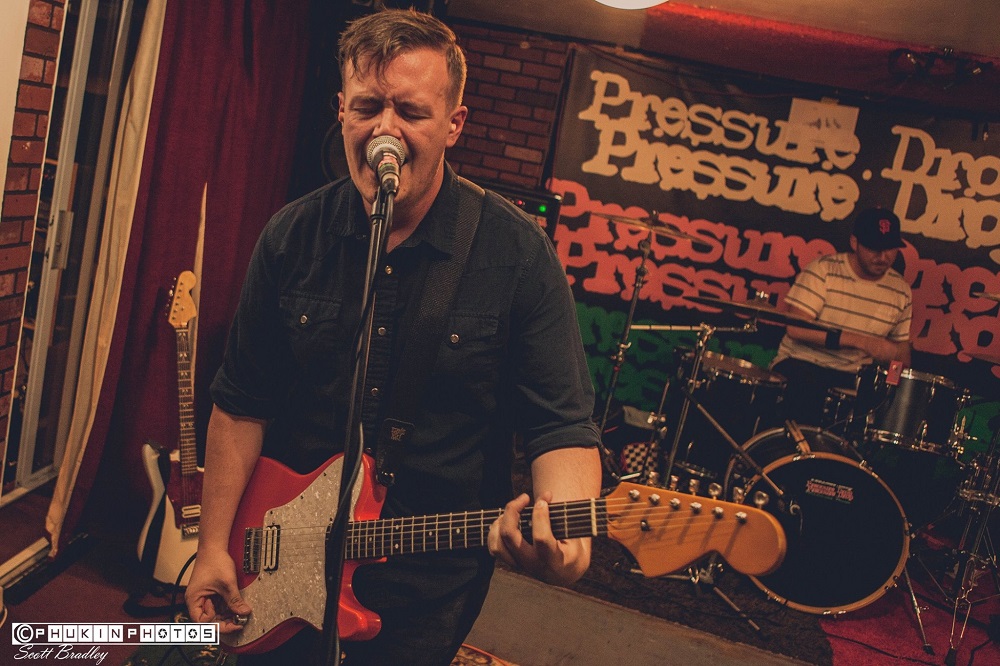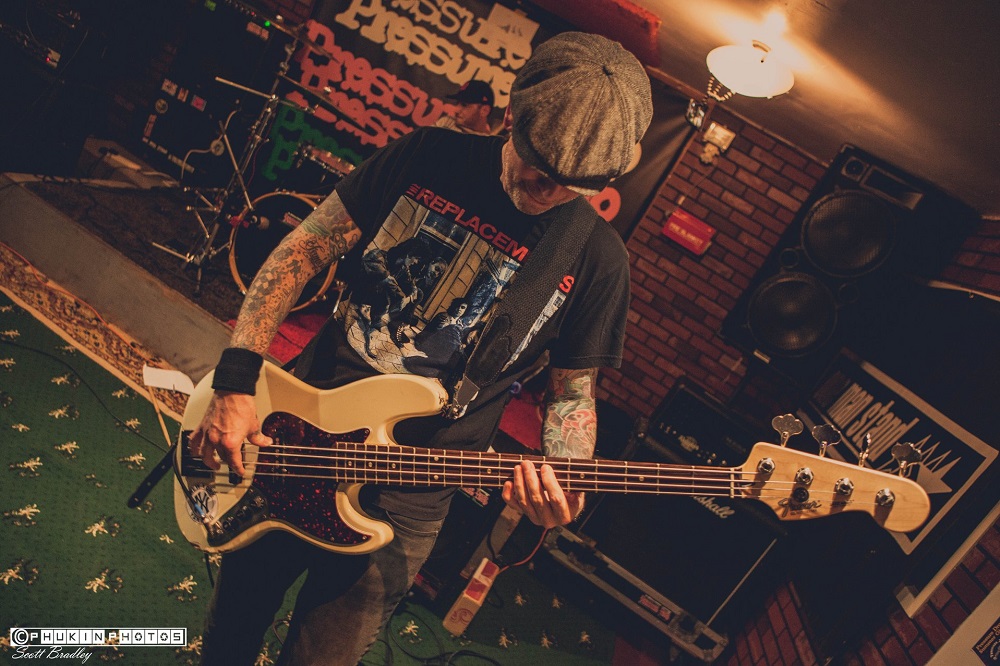 My mind was already made up too, I wasn't going to make it up the stairs when i got home. A more than worthy Pressure Drop binge.
---