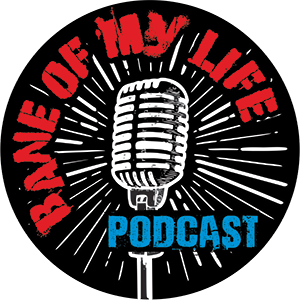 Published: 13/02/2020
T'ing the B's / Getting what's coming to me / A Menzingers Madness in Manchester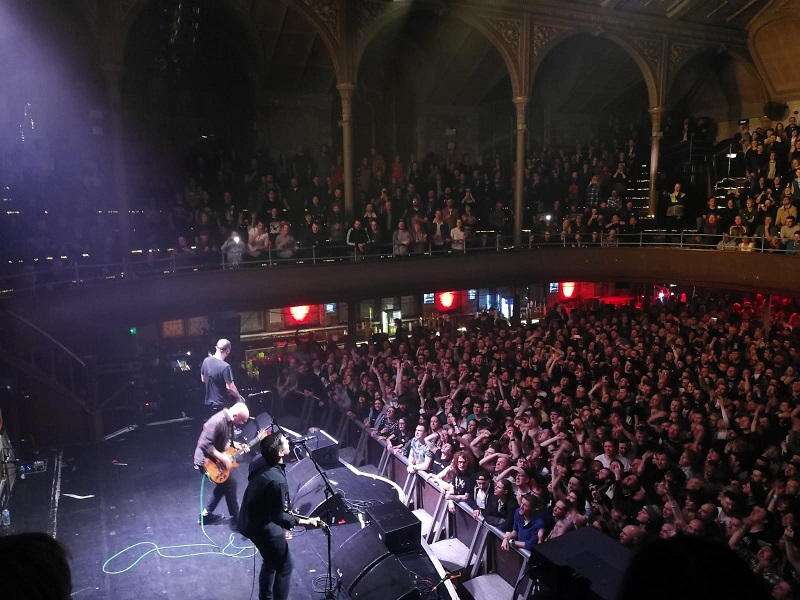 Princely Dave March of Episode 9 delivered in a big way on Sat (Feb 08th). Proving once again the old adage that it's not what you know, it's who you know. For once i'm reaping the rewards of not everyone i know being a total fucking loser.
If you follow the episode or head excitedly to click play below, you'll know Dave is the touring Sound Engineer for Philadelphia's, The Menzingers who had rolled into Manchester. That was deemed enough rolling for the time being when sizing up a ferry trip to Ireland during Storm Ciara, the next nights show in Dublin subsequently cancelled.
I was swept into Manchester early on a tidal wave of enthusiasm for some promised fine rock n roll and passable beers. This sunny spell almost broke early when some of the party tried to insert a Rugby match into proceedings. Now i've never drunk piss or played soggy biscuit in my life and wasn't about to start now. With right on our side we jumped out of the frying pan into the fir...st circle of Hell.
The only other person
sensible enough to ditch the gruesome Public School pageantry was Crazy Old Steve and he was hell-bent on going to the Peaky Blinders Bar. He subsequently explained that his daughters, friends, boyfriend, who he had never met, worked there. He then sought out this poor boy and introduced himself. At the time of writing that's still the creepiest fucking thing i've ever heard and i told him. But he's set in his strange ways (not actual Strangeways yet but there's still time) and explained how he's, "old school" and will "talk to anyone me, offering a compelling counter argument to anyone who thinks a generation glued to their smartphones is a bad thing.
Peaky Blinders itself is a well timed bit of marketing to get people handing over their money and i'm reigning back any sneering, conscious that they were taking mine too. Some two piece "Folk", (they had an accordian) act came on and started singing covers in that mumbly, faux irish style that convinces the normies that every word carries extra heart-wrenching soul. Not enough for a pack of women wearing 40th Birthday regalia, whose Prosecco-fueled sense of entitlement had them interrupt to demand a caterwaul down the mic.
Pulling free from the ranks of Stone Island and flat caps i decided my wallet, whilst bleeding and sporting obvious gaps in its teeth, still hadn't suffered enough. A short hop to Brewdog should see to that. It's not long until Steve is up to his usual tricks having accosted a new set of victims. These were marginally more notable as they turned out to be The Menzingers main support, Spanish Love Songs. My interest was piqued here and I'm sure I asked a good many interesting, and doubtless, wholly original questions about touring. I just can't fish out the details though from a soupy recall of the night. They seemed pleasant though.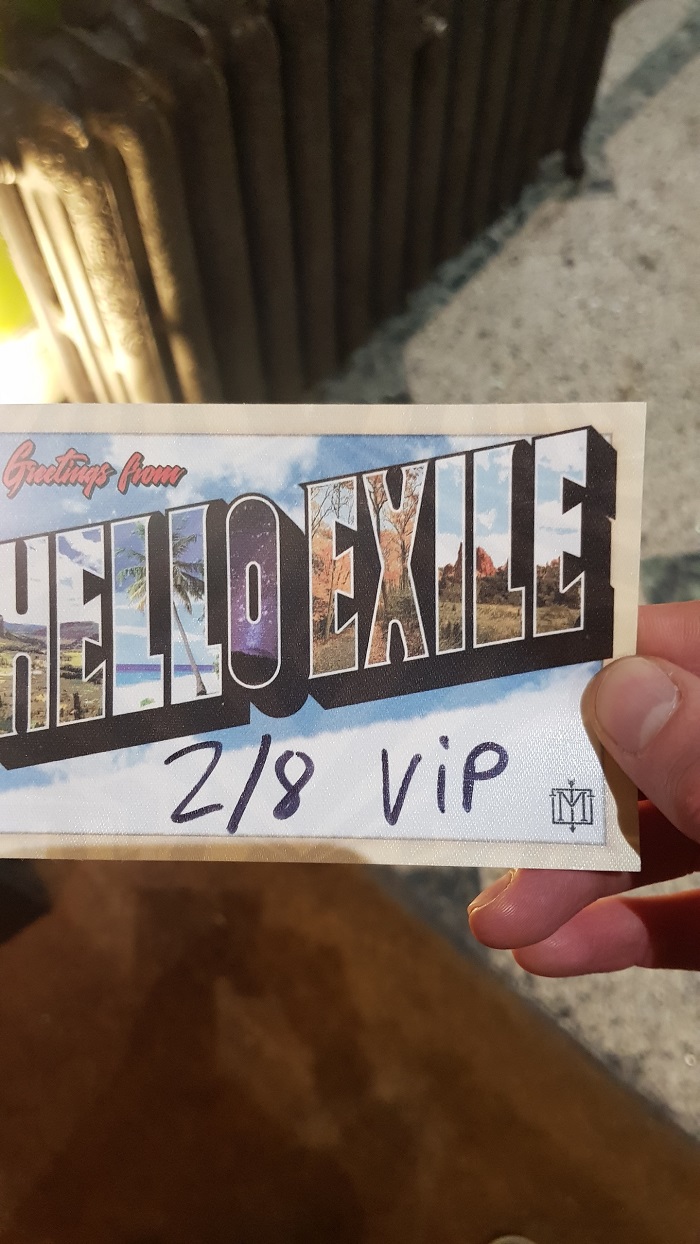 The hour struck and the main event lurched into view. Bumping into Dave outside, quite by chance, revealed our heading to the back of a long entry queue as the amateurish move it was. Instead, what was this we were being directed to? A special door? For special people?? The lady in the office seemed to like the cut of our gib, or certainly our names at least. With passes in hand we then entered a blurry cycle of stairs and checkpoints, each time expecting our luck to run out as we showed our credentials. This was until there was nowhere left to go, just an exclusive cordoned off section with its own bar. Arrival. They say the point of a journey is the travelling rather than the destination. After 21 years of trudging I beg to differ. Get me to the promised land of VIP treatment!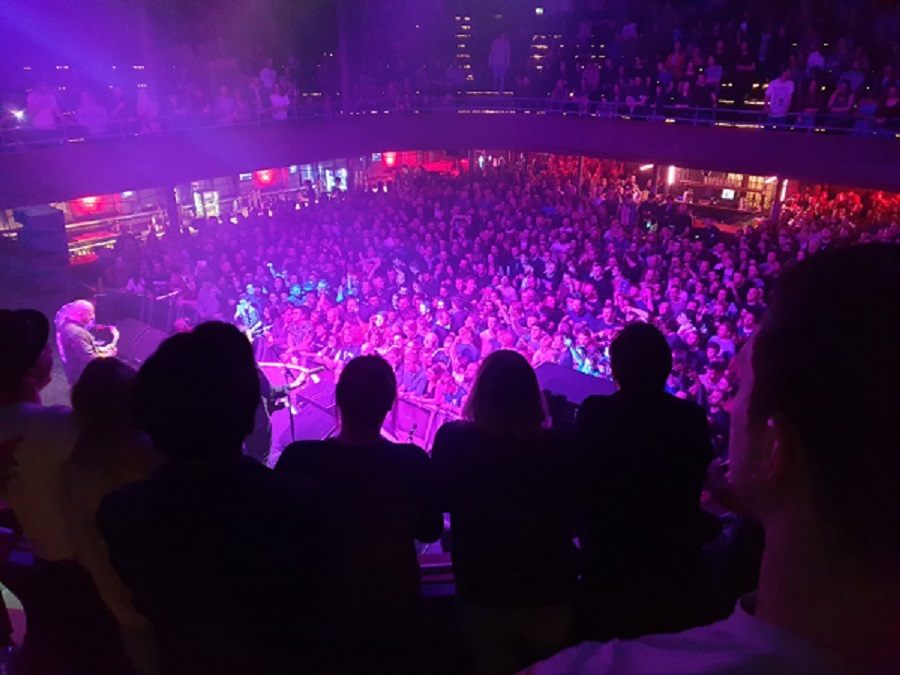 I hope you weren't expecting a gig review? I wasn't making mental notes, i was living the life so unjustly denied to The Kirkz to date. It even appears I had a little snooze at one point. That's no reflection on The Menzingers. They and the other bands were great. The headliners having written themselves into the enviable position of playing sets where every track is an anthem, a fan favourite.
No, that was indicative of me having the hardest life of anybody who ever lived - ever. And I'm including fictional characters in that. This welcome change of pace has given me the taste for the fast lane now and I stand receptive to similar offers of high-end treatment. Nice one Big Dave.
Anyway, listen to my Podcast.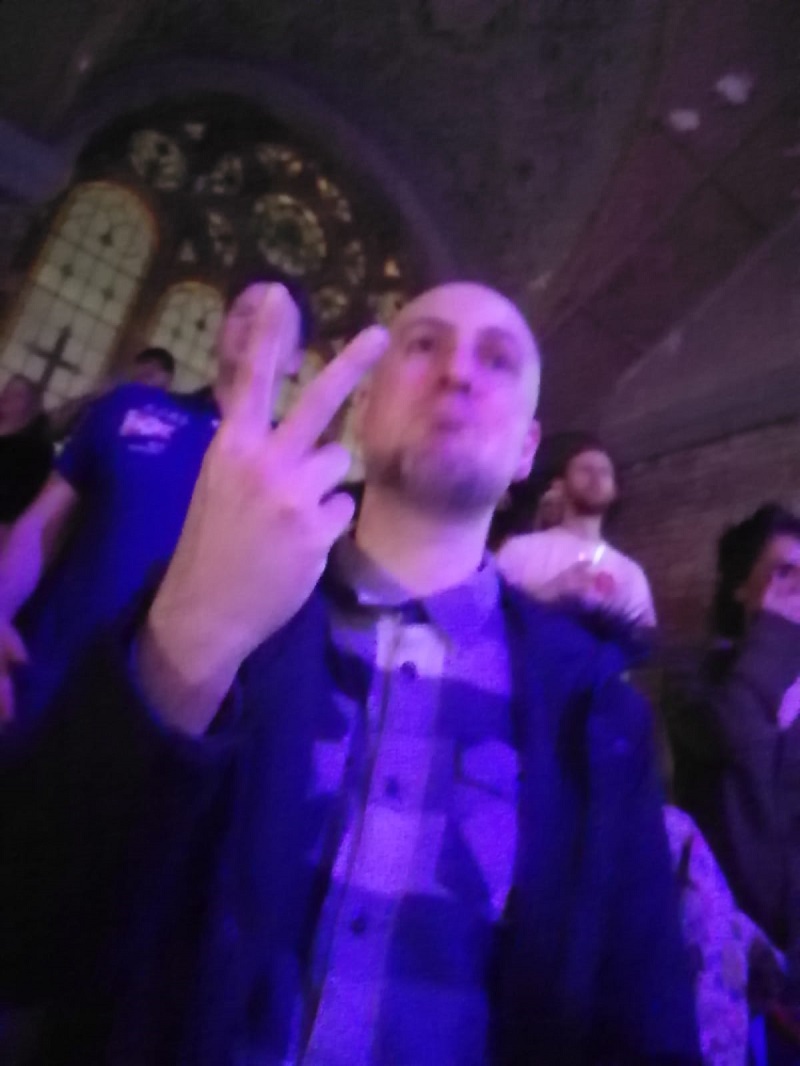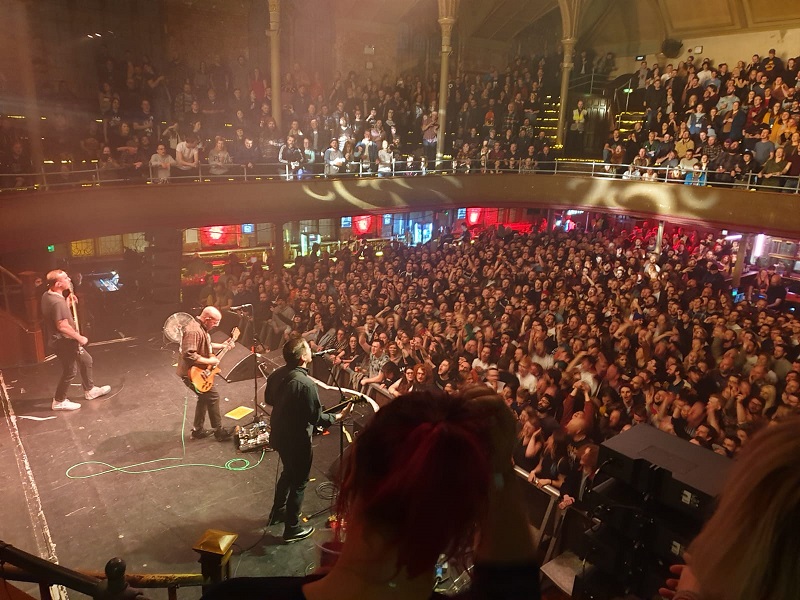 ---